the shop window
The Location Works web site is a magnet for film makers, stills photographers, event organisers and the like, because we have the largest and most comprehensive location web site in the UK. As you will see on our clients and credits page, we organise hundreds of location shoots each year.
Think of our web site as a shop window - here industry professionals can see the widest range of quality images of the best locations! If you'd like your property to be considered as a location, here is where to put your goods on display.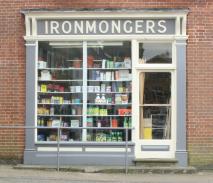 how to register
If you think your property could earn money as a location, you're in the right place! Having your property exhibited on the Location Works web-site is the sure-fire way of ensuring it is considered immediately by top location professionals.
Registering with us is easy, and free. Following the links below will help you make the right decisions to ensure the best results.