www.locationworks.com/mobile/englishcastlemansion
englishcastlemansion
---
None of these locations has been checked for availability or price as yet.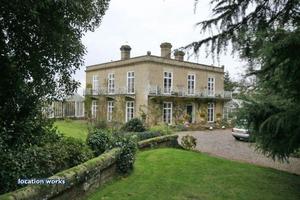 ref 33219

::

107 miles (172km) from London

::

IP17
Superb victorian country mansion with a hugely photogenic interior, large country-style kitchen, large conservatory with grotto/fountain, magnificent outhouses, set in a mature garden. Suffolk.
---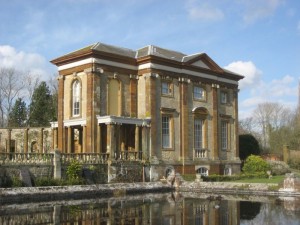 ref 31213

::

67 miles (108km) from London

::

NN12
Highly unusual 16th century location comprising two palladian pavilions linked by a ruined collonade, facing a pond and fountain looking onto open parkland. One pavilion is formerly residential, the other a double-height concert/event venue with very large windows. Northamptonshire.
---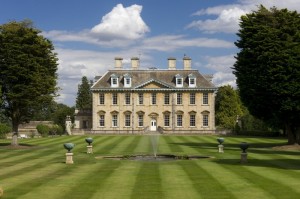 ref 46691

::

78 miles (126km) from London

::

PE9
Carolean mansion, sitting in over 20 acres of gardens with an avenue of lime trees and wooded parkland of around 121 acres. There is a traditional cobbled courtyard with stables; a rotunda with corinthian pillars, fountains and a farmhouse and outbuildings. Cambridgeshire.
---
ref 48062

::

9 miles (14km) from London

::

TW10
Charming Georgian manor house with wood panelling; working fireplaces; outside pool; walled gardens; lawns and off-street parking. South west London.
---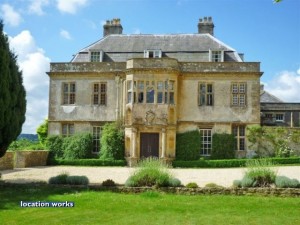 ref 49090

::

97 miles (156km) from London

::

BA1
Stunning country manor house with Jacobean, Queen Anne and Georgian facades; contains many original features including stone fireplaces, panelled study; grounds of 55 acres include terraces, rural views, an orangery, pergola, kitchen garden and traditional greenhouses. Gloucestershire.
---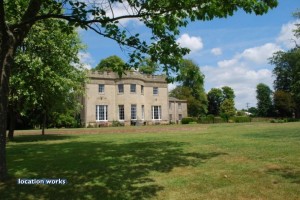 ref 48578

::

59 miles (95km) from London

::

SO32
Georgian country house furnished with family antiques, set in 2 acres of garden and 18 acres of parkland. Includes servants' hall, wine cellar and a 2500 sq ft flat roof. Hampshire.
---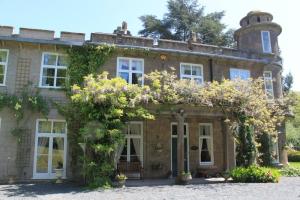 ref 46894

::

103 miles (166km) from London

::

WR13
Impressive castellated house in one and a half acres with many features, including 3 staircases, 2 kitchens and a stair lift. Excellent countryside views. Worcestershire.
---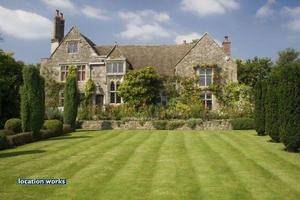 ref 33903

::

108 miles (174km) from London

::

BA12
Magnificent Grade II listed 14thC mediaeval manor, including great hall with minstrels gallery, set in mature formal Cotswold gardens. Wiltshire.
---
ref 5295

::

::

KT8
Private school in an 18thC manor house, with a fine interior including conservatory and dance studio. Mature grounds including a folly. South West London.
---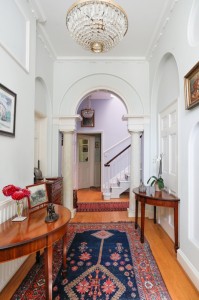 ref 49221

::

33 miles (53km) from London

::

CM6
Georgian manor house with outbuldings, in 10 acres of landscaped gardens including a lake. Essex.
---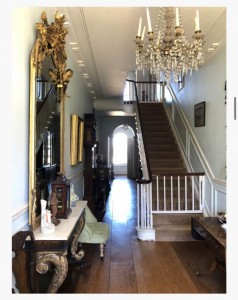 ref 49059

::

60 miles (97km) from London

::

CT3
A listed Georgian manor house, surrounded by ornamental lakes and woodland, set in 350 acres. The estate includes an 11thC church, a listed 17thC Kentish oak barn, and a steam museum including fairground organs and a carousel. Kent.
---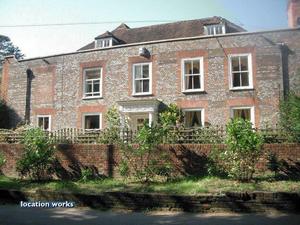 ref 31433

::

76 miles (122km) from London

::

SO30
Early Georgian manor house set in a well stocked garden. Hampshire.
---
ref 31666

::

29 miles (47km) from London

::

HP10
William and Mary manor house in two acres with an outdoor swimming pool and lake. Buckinghamshire.
---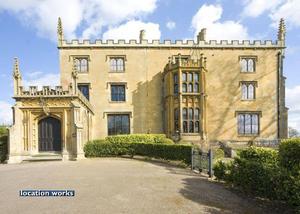 ref 33013

::

117 miles (188km) from London

::

WR11
Victorian gothic manor house in 30 acres of parkland with crenellated tower, Worcestershire.
---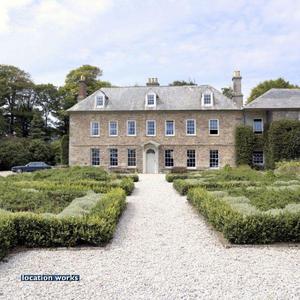 ref 49063

::

256 miles (412km) from London

::

TR20
Fine early 18th Century manor house with formal gardens. Cornwall.
---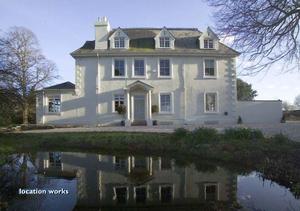 ref 33924

::

152 miles (245km) from London

::

EX5
Elegant victorian country mansion with a sensitively designed artistic interior set in a fine garden surrounded by open countryside. Devon.
---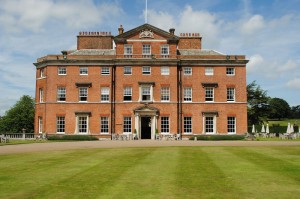 ref 9484

::

26 miles (42km) from London

::

AL8
Grand country house in Hertfordshire with sumptuous common areas, bedrooms and extensive landscaped grounds.
---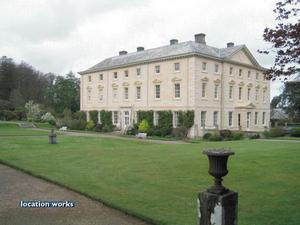 ref 31726

::

214 miles (344km) from London

::

PL30
Fine 18thC Georgian mansion in a 4,000 acre estate, with fountain, piano library, 4-poster beds, etc. Cornwall.
---
see full private page >>
Contact us on 0844 414 5505
or email for further details.
---
&copy Location Works Ltd 2021