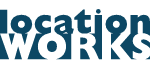 ---
job title
Acquisition Support Officer
organisation name
Location Works
www.locationworks.com
location
Location Works, 9a The Cross, Eye, Suffolk IP23 7AB
with some remote working opportunities
duration
permanent
start date
ASAP
reporting to
Chief Technical Officer (CTO)
salary
£18,000 per annum

October 2020
About us:
In a nutshell, Location Works finds locations for filming, television, photo-shoots and events. We were the first agency of our type in the world, we created the first on-line location library in the world, and we continue to be a best-in-class market leader, providing hundreds of locations for feature films, television dramas, commercials, music videos, photographic shoots and events each year.
Location Works has a head office in Suffolk, with a base in London, and staff across the UK and India. We have undertaken a growth programme in the last year, increasing the teams and branching out into research and development. This is an exciting time to join a growing organisation with a start up culture and great people!
For further information, follow the links!:
:: about us
:: clients & credits

The job:
We are looking for an individual to work closely with our Chief Technical Officer to manage the new acquisitions process from engagement, onboarding onto our site and all after-care of the locations. Location Works has created a bespoke CRM system called sumeru that manages all staff, client and location interactions.
The system has been developed over a number of years and has had enhancements as the requirements of the staff and industry have changed. We are now looking for an exceptional individual to undertake the following:
User testing on all the front and back end systems to understand the user journeys, of internal and external individuals
Work specifically on the Locations Upload processing to streamline the process and support with the upload of new locations onto the system
Manage location owner relationships and keep them informed of the progress of their uploads onto our system
Offer responsive solutions to some aspects of the company's web presence
Develop system enhancements alongside the CTO
Who we are looking for:
An excellent communicator
Comfortable working with new systems and processes
Experience of working in a fast paced environment
Able to identify and implement process change
The ability to work independently, with the support of the CTO
A can-do attitude! We are a small company and that means getting involved in all aspects of the business
In return we can offer you:
A chance to work for an exciting, growing organisation where you can make a real difference
Generous annual leave entitlement
A fantastic team based across the UK and India
And maybe the chance to go on set for a TV/Film production!
Application process:
Please apply with a CV and Covering Letter detailing your suitability for the role and send to recruitment@locationworks.com
Closing Date Friday 23rd October 2020
Interviews week commencing 26th October 2020
---