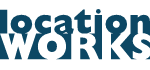 ---
You can reach Location Works on

0844 414 5505
direct dial:

020 3195 0614
If you have a location query, please use the enquiry form...
If you would like to apply to get your property into our library, please click here...
or for a general query please use the form below and we'll get back to you as soon as possible.
Double-check your e-mail address otherwise we can't respond.
---
Location Works is a virtual company: our service is internet-based and we don't have a central office.
Our team, geographically, is as follows:
Nine in London;
three in Suffolk;
one in Bristol;
one in Goa;
one in Devon;
two in Norfolk.
London office:
Location Works Ltd
Le Bureau F7
Battersea Studios
80 Silverthorne Road
London SW8 3HE
tel:

0844 414 5505


(direct dial:

020 3195 0614

)
Registered office:
Location Works Ltd
9a The Cross, Eye
Suffolk IP23 7AB

---

Location Works Ltd is registered in England, company number 6409259