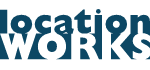 ---
The Location Works is a UK-based library containing over 750,000 images of locations of all kinds, from bedsits to battlements, from prisons to palaces, available for filming, photography or events. The locations are organised into a category system of location types, such as "large houses", "farms & barns" or "warehouses".
Our library grows every day: we upload hundreds of new locations each year. If you can't find what you are looking for, don't hesitate to call us on 0800 334 5505 or contact us with your requirements. We'll put together a private web page with a selection of locations that match your brief.
Find a location by:
:: stepping through the locations by type
:: or selecting from the category list
:: or find a category using the alphabetic listing
:: or search by keyword.