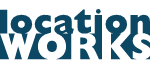 lock-down locations

in East of England

3 locations :: page 1 / 1
---
These locations are available and operational during the coronavirus lock-down.
Reference 30077


19 miles (31km) from London



More pictures...
Amazing car storage warehouse with a goods lift, an events space on the empty fourth floor, and two drive-in studio spaces. Hertfordshire (just outside M25).

(new location 2019)
---
Reference 49055


Hertfordshire



More pictures...


Empty hotel, once a stately home. Hertfordshire.
---
Reference 0400


60 miles (97km) from London



More pictures...
Private island linked by a causeway to the mainland, Essex.

(new location 2019)
---